Firefox Bookmark Basics
Okay, this tutorial (or guide) will explain how to create bookmarks in Firefox, and how to manipulate them to full advantage so you can even reach any page on the web by typing words, letters, or just a letter. This will also allow you to use different search engines without going to their sites or using their toolbars.
*Note: The following procedures are those to be taken using Windows XP. Vista or other operating systems may look and work different with Firefox 2.0.
The Basics: What is a bookmark? What does it do? Bookmarks enable you to create "shortcuts" to any page on the web, and you can reach these through a few clicks, or typing in key words into the address bar.
To start out with, go to your favorite website in Firefox. In this case, I will use LoLtech for the first example to explain how everything works. Next you will tell Firefox that you want to bookmark the current webpage you are on by clicking the Bookmarks tab (located in the upper left corner of the window) and selecting "Bookmark This Page" as shown below.
If you have done this correctly, a window will pop up, asking you to name your bookmark. You may name the bookmark anything you like, but it is best to include the domain, or a 1-3 word description of the page you are on. Firefox 2.0 inputs the title of the web page by default, and you can keep this if you want. This pop-up also asks where you would like to create the bookmark. By default, it is automatically set to the main folder "Bookmarks," which are quickest to view because they are not inside any other folders. You can set up different folders later. Go ahead and just create this one in the default folder, and click OK.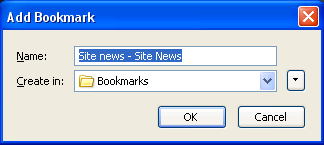 The window will go away, and you can now reach the site you just bookmarked easily by clicking it through the tab at the top.
You could stop there. And leave it to clicking to reach that oh-so wonderful site you bookmarked. But that would mean being inferior to IE Favorites... You don't want that.
The next process I will walk you through is editing that bookmark's properties, which do a few things. Go into the bookmarks tab and click "Organize Bookmarks..." The Bookmarks Manager, containing all of your bookmarks, will pop up. Right click the bookmark you just made (outlined in red below), and left-click Properties.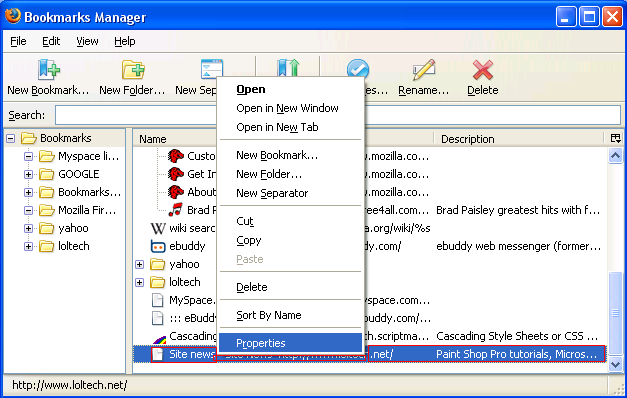 The properties window has now popped up.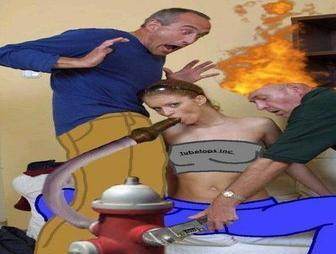 I will now go through the individual propeties of the bookmark, and what they are for.

This (above) is the name of your bookmark.

Location refers to the URL of the bookmark, which is where it goes.

Keyword: This is the best part of your bookmark, even though it is not known about commonly. Keyword is usually left blank, but on this bookmark, I have changed it to "lol." Now you are wondering, what does this "Keyword" do for me?

It allows you to enter this word/letter into the Address bar and Firefox will automatically go to the bookmark!!

Desription does what it is. Sometimes Firefox automatically inputs information, depending on if the page/site has Meta information.
Checking this box allows you to open the bookmark (page) in the sidebar, instead of the main part of Firefox.
Now you know the basics of bookmarks in Firefox 2.0.0.14.
The next tutorial will be on how to use the keywords to search through sites easily without actually going to the site or using a toolbar....

Tutorial Info
Date Added: 26-10-2008
Votes: 4
Rating: 10
Views: 1024

Author: admin

Main Category:
Miscellaneous
Sub-Category:
Web Browsers


Rate:

Affiliates
Surfnlearn
Pixel2Life
Tutorial Hero
Wallpaperstock
Hollen-B
Site Statistics
Most Ever Online: 113
Total Searches: 348
Total Tutorials: 259
Total Views: 215310
Currently Online: 3

Login
-Que
-Pending